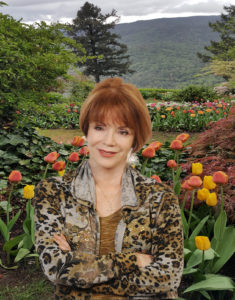 I've just read through the comments from those who wrote in about the first post on broken spirits.  Seems like there are a lot of things that can break our spirit and bosses are in a key position to do just that. I've been asking around and find that nearly everyone one has a "bad boss" experience at some point in their career.  So if you are having a "bad boss" experience, you are not alone, even though it may seem like it.
I'm going to begin with a summary of what we've heard from our comments about what has broken people's spirits.
The jealous boss
This is not uncommon, however in most cases the subject of the jealousy is not the personal gains of an employee. This happens, but not as often as the threats of the personal characteristics of the employee.  Insecure bosses can easily be threatened by employees who are smarter than they are; have more skills in specific areas; have community contacts that are influential; are better liked by colleagues and upper managers or corporate leaders than they are.  When this happens, sabotage can be the result. Spirits can break.
False accusations
When an organization needs a "fall guy" it can often be the lowest employee on the totem pole, the employee that is most threatening to the status quo, simply the employee who is the closest to the problem, or the messenger. This really hurts and is a vial spirit breaker.
Unpredictable underhandedness:
This is so painful. Part of what makes this so hard is the predictableness of it.  It is like the old "double messages" we used to think caused, or contributed to, Schizophrenia – that's how powerful it is!  It is a powerful way to break a spirit. It crushes the ability to trust and feel safe. These are two prerequisites to building a strong spirit, either within one's self or within an organization. The most hurtful aspect of this spirit breaker is the betrayal aspect.
No information
This is very subtle, yet a powerful way to eat away at spirits. It leaves one feeling isolated and alone instead of being part of a team or organization.  When there is no information, one can feel like an outsider. It makes it hard to identify with the purpose,  and in fact hard to establish an identity at all since there is nothing to build on or to connect to. This is also true for misleading information or inaccurate information.
Fear
Underneath all spirit breakers is this one powerful culprit – fear.  When we are afraid it is very difficult to be our authentic self. It is also very hard to feel safe when there is a constant threat of fear.  In a spirit breaking situation, fear is often used to control others, like the story I told of my work experience from a spirit breaking boss.
So how do we survive, or perhaps even thrive, in a circumstance that is fear ridden and spirit breaking? Is it even possible to thrive?  We'll see…..it has to do with building one's spirit on solid ground so it can withstand the tremors of massive quakes.